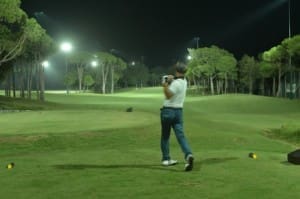 Featuring the Championship Golf Course, Carya Golf Club was designed by Thomson Perrett&Lobb Golf Course Architects founded by five times British Open winner Peter Thompson. Being nominated as one of the best 100 golf clubs of the world by the reputable golf publications of the world, Carya Golf Club is one of the rare clubs to be able to host 18 holes international tournaments in Turkey.
Carya Golf Club has also become the first club in Europe to feature floodlight at night on the course as its latest investment. From now on, our guests will be able to enjoy playing golf during night either.
Our outstanding golf course has been designed by ThomsonPerrett & Lobb Golf Course Architects, the international golf coursedesign practice founded by five time British Open Champion PeterThomson. As you would expect, a very special and memorable roundof golf awaits you.
Carya Golf Course is a naturally beautiful golf course set onundulating sand hills. Inspired by the classic heathland courses foundin the UK where Peter Thomson enjoyed much success as a player inthe 1950′s and 1960′s, the spectacular Par 72 layout measures 6,563metres (7,177 yards) from the championship tees, with free flowing golf holes running through the pine forest.
Each hole offers variety and challenging strategic options,rewarding golfers who think their way around the course. Just like thetraditional heathland courses, a tactical approach is required, andfinding the correct side of the fairway from which to attack the green isoften more important than distance off the tee.
The greens are large undulating and fast. Many are characterizedby multiple plateaus, creating 'greens within greens'. Depending onthe wind and the flag position of the day, every hole can be playedin a multitude of ways – a characteristic of the world's greatest golf courses.