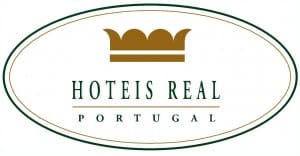 Real Bellavista Hotel
&

Spa
Situated in the center of Albufeira, Real Bellavista Hotel & Spa is your All Inclusive Hotel for your holidays. Featuring 195 rooms, the Real Bellavista offers a Portuguese gastronomy inspired by the flavors of the region. We also have activities for the little ones in Realito Kids Club. Come refresh your energies in Real Spa & Health Club
Overview
Your All Inclusive hotel in Albufeira
Located next to the centre of Albufeira, Real Bellavista Hotel & Spa invites you for a unique experience in only one place. With family or friends, take advantage of the "all inclusive" holidays and fully enjoy a carefree period of leisure.
Accommodation is just the basic facility in this hotel where all is inclusive
With a total 195 rooms of several types, among which the 5 Real Suites stand out, the Real Bellavista Hotel & Spa will offer you excellent gastronomy, inspired by the rich and diverse flavours of Albufeira and of the whole of the Algarve, your meals being part of the all inclusive package (breakfast, lunch, dinner and snacks when required).
Only treatments and classes are not included in the Real Spa & Health Club
Relax and enjoy an experience of well-being in the Real Spa & Health Club, an area dedicated to deep relaxation where you can use the indoor pool, Turkish bath and sauna, all included in your holiday package; and obtain discounts of up to 35% on treatments and massage.
The right place for the kids' holidays
There is a world of fantasy and imagination in the Realito Kids Club, where there is no lack of amusement and days filled with adventure.
An Algarve hotel ready to host your celebration
Real Bellavista Hotel & Spa also has 10 multipurpose rooms, where you can hold several types of events in a variety of environments.
In a relaxed and familiar atmosphere, Real Bellavista offers a personalized service ready to fulfil all your needs.
Facilities
Restaurants & Bar
Real Spa & Health Club
Realito Kids Club
Outdoor Swimming Pool
Business Centre
10 Rooms for events
Private Parking
Rooms Facilities
Air conditioning
Wifi Vodafone Internet Access (paid service)
Hair dryer
Satellite TV
Mini-bar (on request)
Individual safes
Room service from 11 am to 11 pm
Pricing
PRICING
There are no pricing grids on the website as it is not possible due to the various different possibilities such as length of stay, golf courses, airport & golf transfers.
The following are some of the lead in prices for this hotel with golf on the local courses.
3 nights with 2 rounds from €
5 nights with 3 rounds from €
7 nights with 5 rounds from €