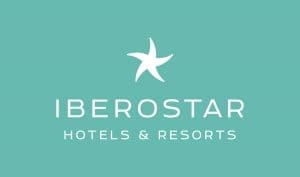 The Iberostar Bouganville Playa Hotel
The Iberostar Bouganville Playa is situated on the seafront promenade of San Eugenio, just 20 metres from the Playa del Bobo beach. Rooms enjoy sea views from their private terrace
Overview
The IBEROSTAR Bouganville Playa Hotel is a family hotel in Costa Adeje, along the shores of Playa del Bobo. This top hotel is ideal for golf holidays on the island of Tenerife thanks to its attentive and professional staff, countless fun-filled activities, and the best in comfort that you could imagine during your stay along the Costa Adeje. The IBEROSTAR Bouganville Playa offers its clients the best possible service
Rooms
The basic double rooms of the IBEROSTAR Bouganville Playa Hotel are an ideal choice for travellers who want to make the most of their stay in Costa Adeje. The perfect place to rest and sleep by the sea, replenishing your energy reserves. They provide cheap accommodation in Playa del Bobo with the high-quality standards of IBEROSTAR Hotels & Resorts. Amenities include twin beds, safe deposit box ($), satellite TV, Wi-Fi ($), bathroom with shower and hairdryer, and central air conditioning.
Pricing
PRICING
There are no pricing grids on the website as it is not possible due to the various different possibilities such as length of stay, golf courses, airport & golf transfers.
The following are some of the lead in prices for this hotel with golf on the local courses.
3 nights with unlimited rounds from €
5 nights with unlimited rounds from €
7 nights with unlimited rounds from €